[Apologies for the delay in writing an entry - its been rather manic lately, pilule with a quick trip to South Africa in between!]
Today we'll meet two artists who I feel have similarities, more about but are far from the same.
The first: Antony Gormley is a hugely accomplished british sculptor who's work demonstrates energies and transmutation. His recent show at the Hayward Gallery called Blind Light was just incredible to see. I included a youtube clip at the bottom of this post with a walk through of his show in the US. All photos are taken from the artists website.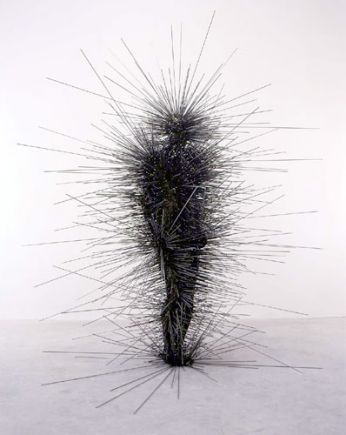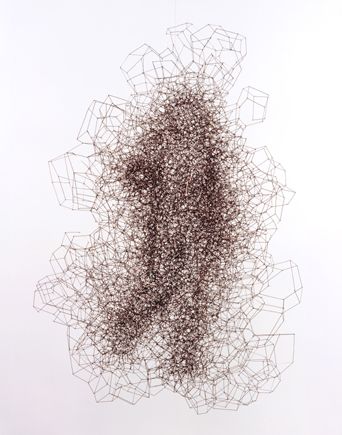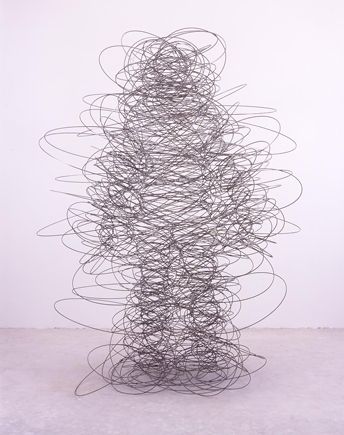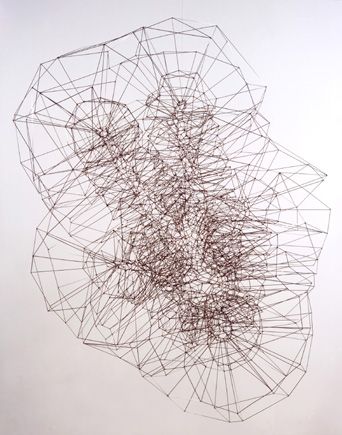 The second: Walter Oltmann – one of my old Professors from WITS was having a show at the Goodman Gallery which I was lucky to see during my brief trip to South Africa last week. Great show! I found a number of parallels between Oltmann and Gormley's work. The pieces on show consisted of wire sculptures and paintings with ink and bleach. I felt like they also dealt with transformation of some kind. There was a series of beetles and their corresponding beetle suit – as if they could be worn and a person could become the beetle. The suits are quite dapper and camp – something one might expect to be worn as a suit of armour by a gentleman. The woven wire Caterpillar Suit (pics below) was reminiscent of Gormley's Capacitor, Ferment and Expansion (pics above). The one artist seems to make visible potential energy barely contained, while the other ignores that potential and demonstrates the equally important start and end of a transformation. All Oltmann's photos from the Goodman Gallery's website.
to see the video, click (more…)