Happy New Year everyone! I decided to send out the first Art Dispatch for 2008 just before the end of January. So today I would like to introduce you to three artworks/artists with something very obvious in common: Troika, more about David Rokeby and Jonathan Harris and Sep Kamvar.
Troika recently released information about their new Cloud installation for Heathrow's Terminal 5. It is really quite magical to see. They designed Cloud to be an organic surface which is populated with a dense skin of the same mechanisms that were used in old school airport signage systems. The result is a dynamic surface of shifting reflections. A truly beautiful work. The sound and movement is reminiscent of Danny Rozin's mirrors. All photo's from their site. Check out their fantastic productions photo's here. More images on flickr.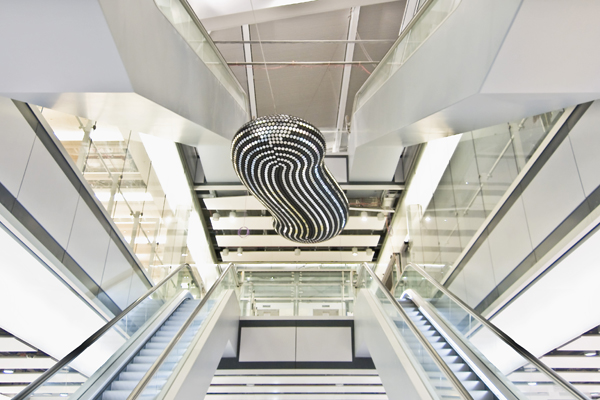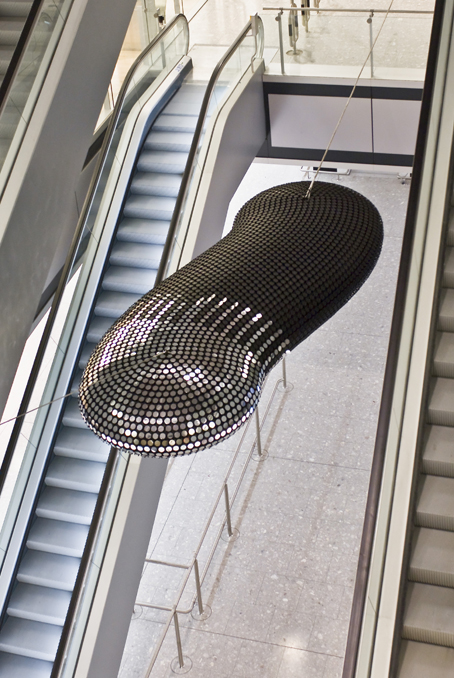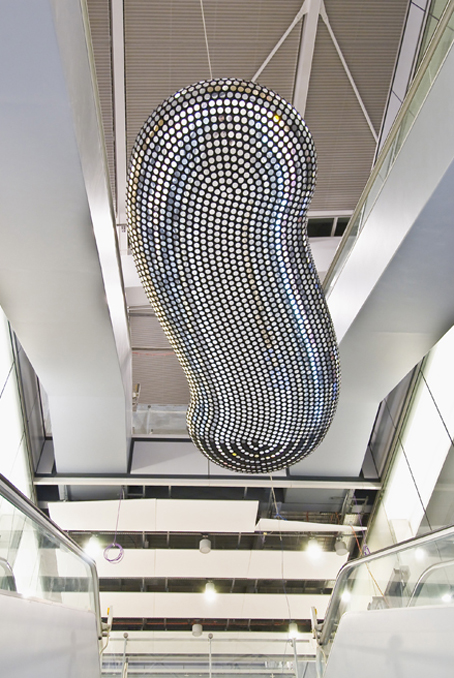 David Rokeby's Cloud is an installation in which the spaces between each element are as relevant as the elements themselves. The resulting experience is more atmospheric – out of the movements of the reflective surfaces emerges moments of cohesion followed by moments of chaos. Photos from the artists site. More photos on flickr.
We Feel Fine by Jonathan Harris and Sep Kamvar, eczema is a web application that harvests emotions posted on blogs around the world. It is both a gallery of the unexpected and a research tool creating snapshots of the global blogging nation's current emotional state. One of the visual manifestations of the project reminded me of the constantly changing shifts in reflections and light that can be seen in the other two projects. Images from the site. Please go to the site and launch the applet for more.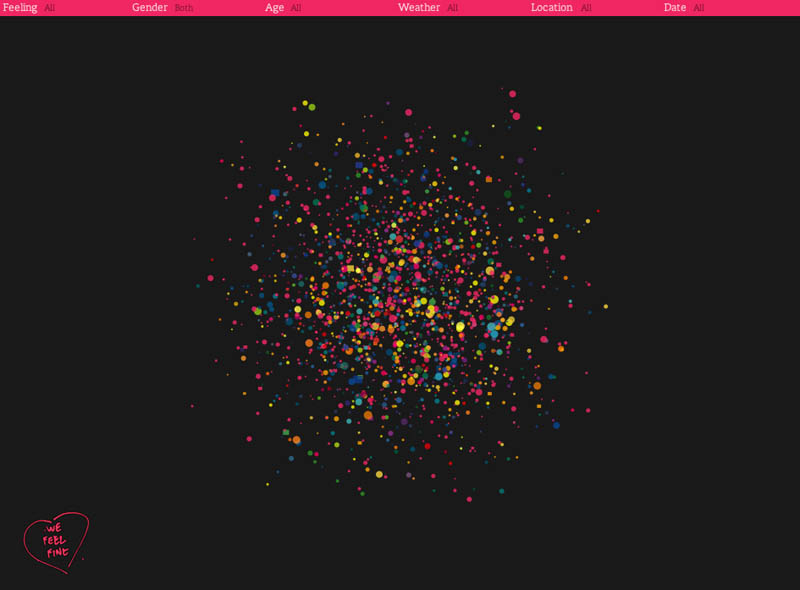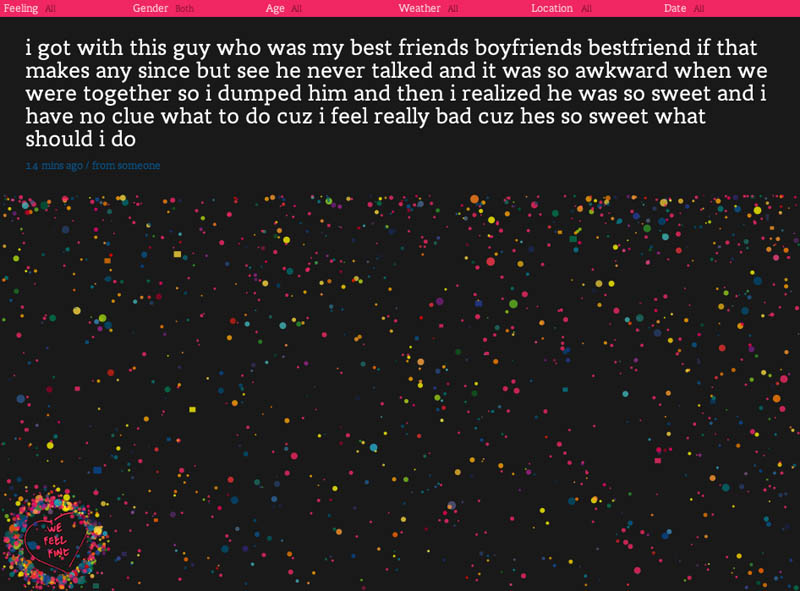 Troika's work uses software to control each pixel discretely. They have total control and rely on the software to animate the surface of their Cloud. Rokeby's piece relies on the serendipity of reflection, movement and light to generate its atmospherics. WeFeelFine is similar to Rokeby's piece in that it is a system that does what it was told to, and results in connections and moments of cohesion that may not be expected. Using the web of emotions being broadcast around the world as fuel to keep the molecules dancing.